Headquartered in Athens, Georgia, Williamson Bros. Realty & Auction Co., Inc. is a well-established full-service, results-oriented Realty & Auction Firm dedicated to providing the most professional services available for marketing & selling your Real Estate &/or Personal Property. We are your Real Estate Source!
Our best advertising come directly from our Clients! We can provide a list of References upon request. Join/attend our Events. Sell with Williamson Bros. Realty; buy with Williamson Bros. Realty!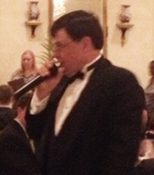 Sam Williamson, CAI, AARE, REALTOR®, Auctioneer, Owner & CEO, is a seasoned REALTOR® & Auctioneer providing Realty & Auction services for over 25 years. Sam & his team of experts have the experience & training to provide you with professional & effective Real Estate, Auction, Estate Sale, & Asset Valuation services.
For more information on Sam, his credentials, experience, & recognition, please refer to our "About Us" tab/page. Sam received the Real Estate Phoenix Award recognizing 10 years of Real Estate annual Sales Achievement Awards, and was inducted into the Georgia Auctioneers Association's Hall of Fame!
As a bonded/insured, licensed Firm, we provide Real Estate, Auction, Estate Sales, & customized bundled value-added services, Asset Appraisals or Opinion of Value, for Administrators, Executors, Attorneys, Bankruptcy Court Trustees, businesses/private entities, estates, financial institutions, individuals, receivers, Trusts, & others.
Our specialized services are customized to meet your selling needs including options for:
Real Estate – Traditional Real Estate Listing or with the Accelerated Marketing Auction Method.
Personal Property – Estate Sale or at Auction, or other possible options.
Auctions & Estate "Tag" Sales for living estates, downsizing, relocation, decedent's estates, or other life situations.
Marketing – Using aggressive targeted marketing methods that optimize exposure of your Real Estate, Auction, or Estate Sale.
Value-Added Services – As a value-added part of selling your Real Estate &/or Personal Property, we offer a range of estate & business clean-out services. We can also assist with your relocation including planning, packing, moving, & settling into your new location.
As your REALTOR®, we can increase traffic to your Real Estate – In addition to our comprehensive marketing techniques, as your REALTOR®, the attendees of our Personal Property Estate Sales or Auctions significantly increase your Real Property's exposure to potential Buyers on top of traditional advertising methods.
Opportunity for REALTORS®: If you are a REALTOR® assisting a current or prospective Seller, we have compensation opportunities to allow you to offer the accelerated marketing approach of an auction to your clients. Let us help determine if auction is an appropriate strategy!
We have extensive experience in selling by Traditional methods &/or auctioning all types of Real Estate including residential, commercial/industrial, land & lake, and mountain properties. We have conducted personal property sales & auctions including equipment & party rentals, restaurant & supermarket equipment, farm & construction equipment, antiques, vintage toys, antique to late model vehicles, estates, coins & firearms, & surplus material & inventory.
Williamson Bros. Realty & Auction Co., Inc.
1957 West Broad Street
Athens, Georgia 30606
Office 706.552.0506 Fax 706.548.3764
Email: [email protected] Website: www.samwillauction.com