Williamson Bros. Realty & Auction Co., Inc. is headquartered in Athens, Georgia.
We sell both Real Estate Properties & Personal Property by Traditional selling methods &/or the Accelerated Marketing Auction method.
Our Real Estate sales include Residential, Commercial/Industrial, Farms, Land, Lake, & Mountain Properties. Personal Property sales include business liquidations, surplus material & inventory, antiques, restaurant & supermarket equipment, farm & construction equipment, antique to late model vehicles, estates, coins, firearms & even a pair of water buffalo.
Williamson Bros. has conducted sales & auctions for individuals, estates, business owners, Executors/Administrators, receivers, attorneys, Financial Institutions, Bankruptcy Court Trustees, & local Governments.
Our customized aggressive marketing program combines the latest technologies online at multiple well-known websites, our Event Alerts e-Newsletter (with thousands of individuals requesting sign-up!), our website, phone technologies, newsprint/publications, & flyers/direct mail.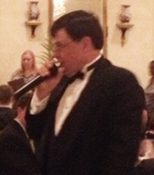 About Sam Williamson REALTOR®, Auctioneer
Sam Williamson, Owner & President/CEO of Williamson Bros. Realty & Auction Co., Inc., is a licensed professional REALTOR®& Auctioneer, & is a Personal Property Appraiser.  Committed to excellence in providing quality services that exceed Customer expectations, Sam's goal is to have highly satisfied Customers who recommend & refer his services.
Sam's professional style accommodates any Real Estate property traditional sale, as well as auction multiple venues, but always includes his over 25 years of expertise as a REALTOR® & Auctioneer!  His events are effective for Seller goals of obtaining top market value, as well as relaxing, informative, & even fun for the crowd.  Attendees compliment his friendly, compelling personality, clear upbeat bid-calling, that's interspersed with entertaining commentary to keep audiences alert.
At only 21 years of age, after attending UGA & teaching at a local middle school, Sam founded his Lock & Key business in Athens, Georgia, which is now celebrating over 48 years in business. After becoming a REALTOR® & Auctioneer, Sam turned over operations of Clarke County Lock & Key, Inc. to his brother Allen in order to devote his knowledge & expertise full time in his Real Estate & Auctioning career.
Having sold Real Estate & conducted Auctions & Estate Sales in the Southeast & nationwide, Sam has honed his selling, auction skills & knowledge of the business.  He developed a successful, unique Real Estate business model that drew the attention of both the Real Estate & Auction professions!  Additionally, Sam has sold a wide variety of Personal & Business Property giving Sam the experience in valuating antiques, art, collectibles, furniture, coins, firearms, construction equipment, vintage vehicles & much more!
Sam's strong work ethic, generosity, & kindness has gained community recognition & respect.  Whether a large multi-parcel Real Estate event or small estate, a benefit event or other services, he is committed to providing the best possible result for the Seller.
 Credentials & Designations
Licensed REALTOR® in the State of Georgia
Licensed Auctioneer in Georgia, Alabama, North Carolina, South Carolina, & Virginia
Graduate of Certified Auctioneers Institute
Graduate of Accredited Auctioneer of Real Estate
Graduate Personal Property Appraiser, 2016
USPAP Certified (Uniform Standards of Professional Appraisal Practice) 2016
Expert Witness in the Courts, National Auctioneers Association
Georgia Auctioneers Association 2009 Bid Calling Champion
Recognition & Service
Real Estate Phoenix Award recognizing Ten Years Annual Sales Achievement Awards through 2021.
Inducted into the Georgia Auctioneers Association HALL OF FAME in 2018.
Athens Area Association of REALTORS® Inaugural Hometown Hero – August 2014, which recognizes everyday heroes of the Athens Area who make the community a better place to live through their service to it.
Athens Area Association of REALTORS® Good Neighbor Award, 2013.
Auction services to numerous community/non-profit organizations for fundraising & has helped raise hundreds of thousands of dollars for their causes.
Chairman of the Board 2003 – 2004, President 2002 – 2003, Georgia Auctioneers Association (GAA), served on Board of Directors total of 10 years.
Multi-Year Multi-Million Dollar Real Estate Sales Achievements Recognitions & Awards.
Professional Memberships & Professional Education
Member of National Association of REALTORS® (NAR)
Member of National Auctioneers Association (NAA)
Member of Georgia Association of REALTORS® (GAR)
Member of Georgia Auctioneers Association (GAA)
Member of Athens Area Association of REALTORS® (AAAR)
Graduate of the Missouri School of Auctioneering
Graduate of the Certified Appraisers Guild
Prestige Designation of CAI, University of Indiana
Bilingual Auctioneer Training, World-Wide College of Auctioneering
Ongoing Continuing Education for REALTORS®, & Auctioneers to be able to offer his best as a professional.
Sam's goal is to provide the best services available in using either traditional or accelerated marketing auction methods in marketing both Real Estate &/or Personal Property. Through education, involvement in industry. & personal improvement, he is able to offer his best as a professional REALTOR® & Auctioneer.